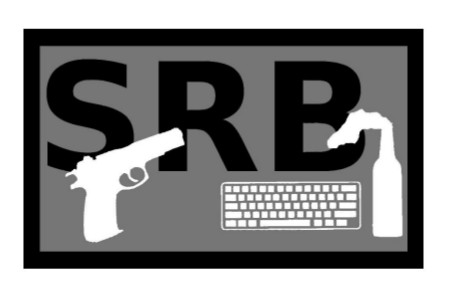 W ciągu tego roku (2015) Sieć Komórek Rewolucyjnych (SRB) kilkakrotnie przeprowadziła ataki na samochody Rizkarny. W związku z tym mieliśmy okazję obserwować reakcję złodzieja Wladimira Kruleca (właściciel Rizkarny – przyp.tłum.) Mógł on zareagować na kilka różnych sposobów. Mógł, na przykład, policzyć i dojść do wniosku, że płacenie ludziom za pracę będzie kosztować go mniej niż pokrywanie strat wywołanych naszych sabotażem. Nie wpadł jednak na to proste rozwiązanie.
Zamiast tego zaczął używać różnych metod przeciwko SRB i innym środowiskom ruchu anarchistycznego (restauracja jest także obiektem kampanii związkowej – przyp. tłum.). Próbował nas straszyć, demonizować i ośmieszyć. Jego groźby wywołały jednak dokładnie to czego spodziewała się każda racjonalnie myśląca osoba. Więcej oporu przeciwko jego restauracji. Złodziej i zbir, który lubi przedstawiać się w prasie jako ofiara, zmobilizował swoim zachowaniem jeszcze więcej energii wśród tych, którzy nie zamierzają obojętnie przyglądać się jego przestępstwom. To właśnie dzięki tej energii zaczęła się druga fala oporu przeciw Rizkarnie.
Zaczęła się ona od małego sabotażu z użyciem kwasu masłowego. 28 grudnia 2015 wrzuciliśmy pojemniki z tym kwasem bezpośrednio do restauracji i do kuchni. Bez wątpienia nieznośny odór tego płynu spowodował straty finansowe w Rizkarnie. Nie spodobało się to Krulecowi, który próbował nawet iść za autorem tego ataku. Najwidoczniej nie zdaje sobie sprawy, że niektórzy anarchiści są uzbrojeni, aby móc odparować atak gnojka takiego jak on. Tym razem miał szczęście. Zawrócił zanim sięgnęliśmy po broń. Następnym razem może mu go zabraknąć.
Wciąż mamy dość energii do kolejnych ataków przeciwko kapitalistycznym dupkom w rodzaju Kruleca. Wydarzenie, które rozpoczęło drugą falę oporu przeciw Rizkarnie jest także naszym wezwaniem skierowanym do innych komórek, aby się uzbroiły. Dołączcie do wspólnej walki. Sabotaże, blokowanie drogi, ataki hakerskie lub fizyczna konfrontacja z Krulecem. Niech każdy da od siebie to w czym jest najlepszy.
Dopóki trwa nasza wspólna walka, mamy potencjał by zwyciężyć.
Komórka 492 / Sieć Komórek Rewolucyjnych (SRB)